Did you know that 51.2% of first babies are boys? Odds are better than a coin flip that you'll be shopping for some functional and cute baby boy gifts this year. When you receive that baby shower invitation, will you know where to begin shopping for sweet and practical gifts for boys?
It's easy to pick up a rattle and a pack of onesies, but the presents parents use daily are the most memorable. When you carefully select a shower gift for a baby boy, the grateful parents will think of you each time they use it. If you purchase a unique and helpful product, they will be thinking of you a lot!
Do you know how to stand out when those new parents settle in to remove the wrapping paper after the baby shower?
If you're still struggling to come up with a baby boy gift, we've created this guide to help. We've included twenty-four of the most cherished gifts to consider when celebrating snips and snails. Read on to find the present that will prepare that precious baby boy for a lifetime of comfort and love.
1. A Handprint Kit
Baby boys are only small for a short time. Offer new parents the tools they need to safely create a casting of their newborn son's tiny fingers and toes. It will become a cherished keepsake for life.
2. Pee-Pee TeePees
If you are searching for a baby boy gift that nobody else will buy, pick up a pack of pee-pee teepees. These help keep parents dry when navigating the unique challenges of changing a baby boy's diaper. You only need to experience one incident to appreciate how valuable these tiny shields can be.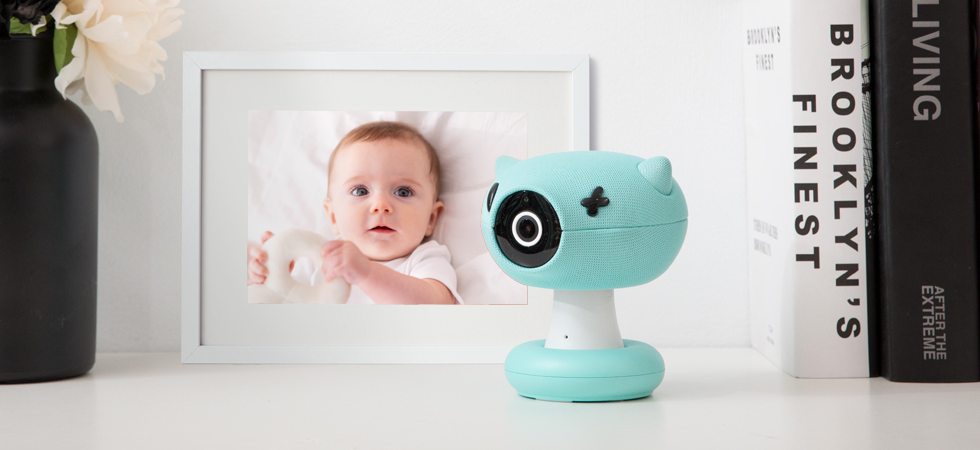 If you want to give gifts for babies that the parents will use during the first year and beyond, you can't go wrong with the award-winning Pixsee smart baby monitor. Pixsee is the perfect companion for a baby boy's growth journey. Although it's capable of manual capture, it also uses smart capture technology to take between six and twelve dynamic photos daily.
From there, it's easy to create a digital scrapbook using the user-friendly features in Pixsee's award-winning app. Users can create charming digital keepsakes and share them with loved ones from their phones. Parents gain access to themed frames and festive live e-cards that will delight friends and family.
4. Bibs With a Pouch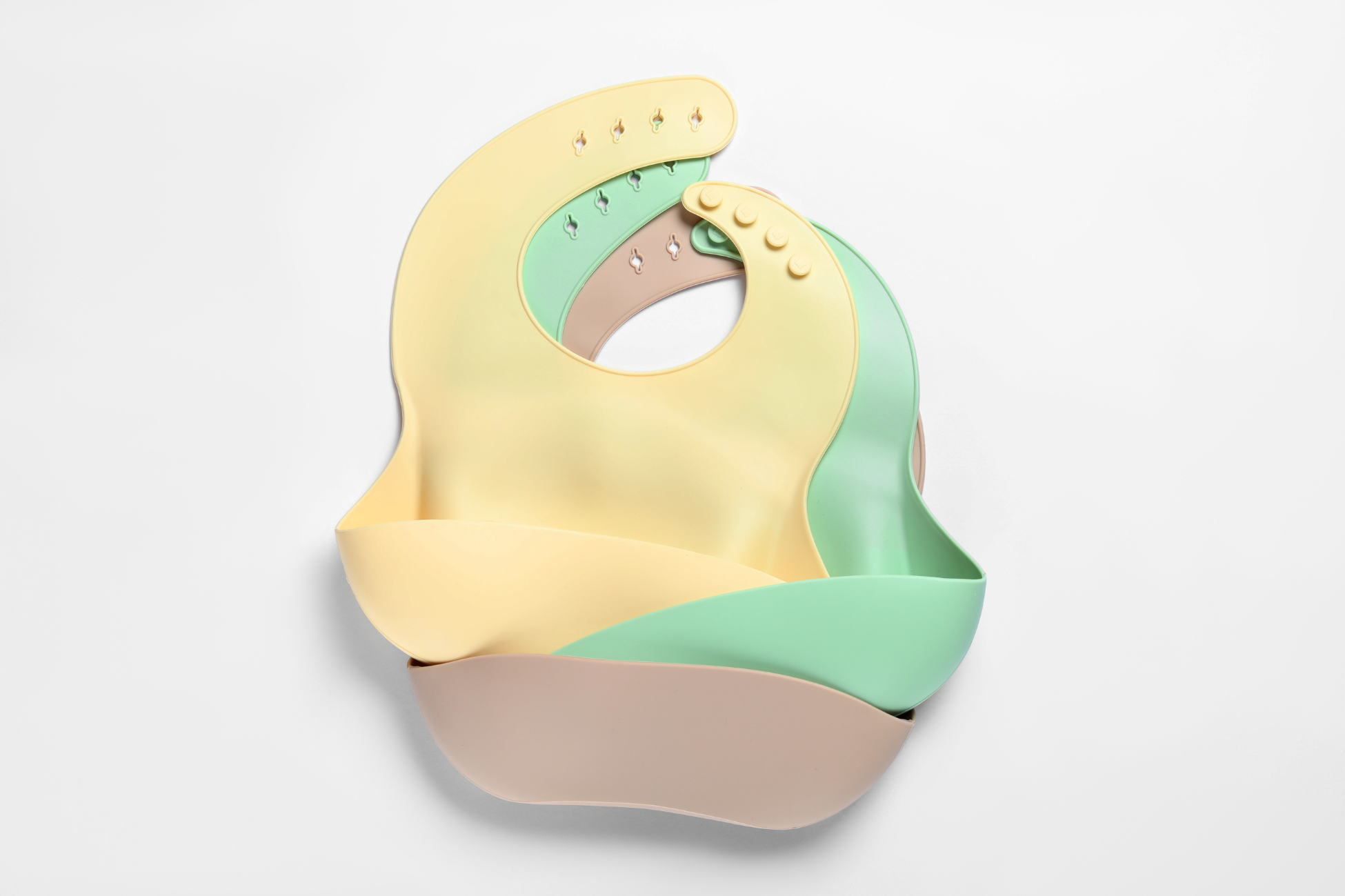 Baby boys can be messy creatures, but you can get ahead of the mess with high-quality bibs. Bibs with a pouch can catch crumbs and mess before they reach the ground. Tired parents appreciate the ease of cleaning these time-saving mealtime accessories.
5. HALO Sleep Sack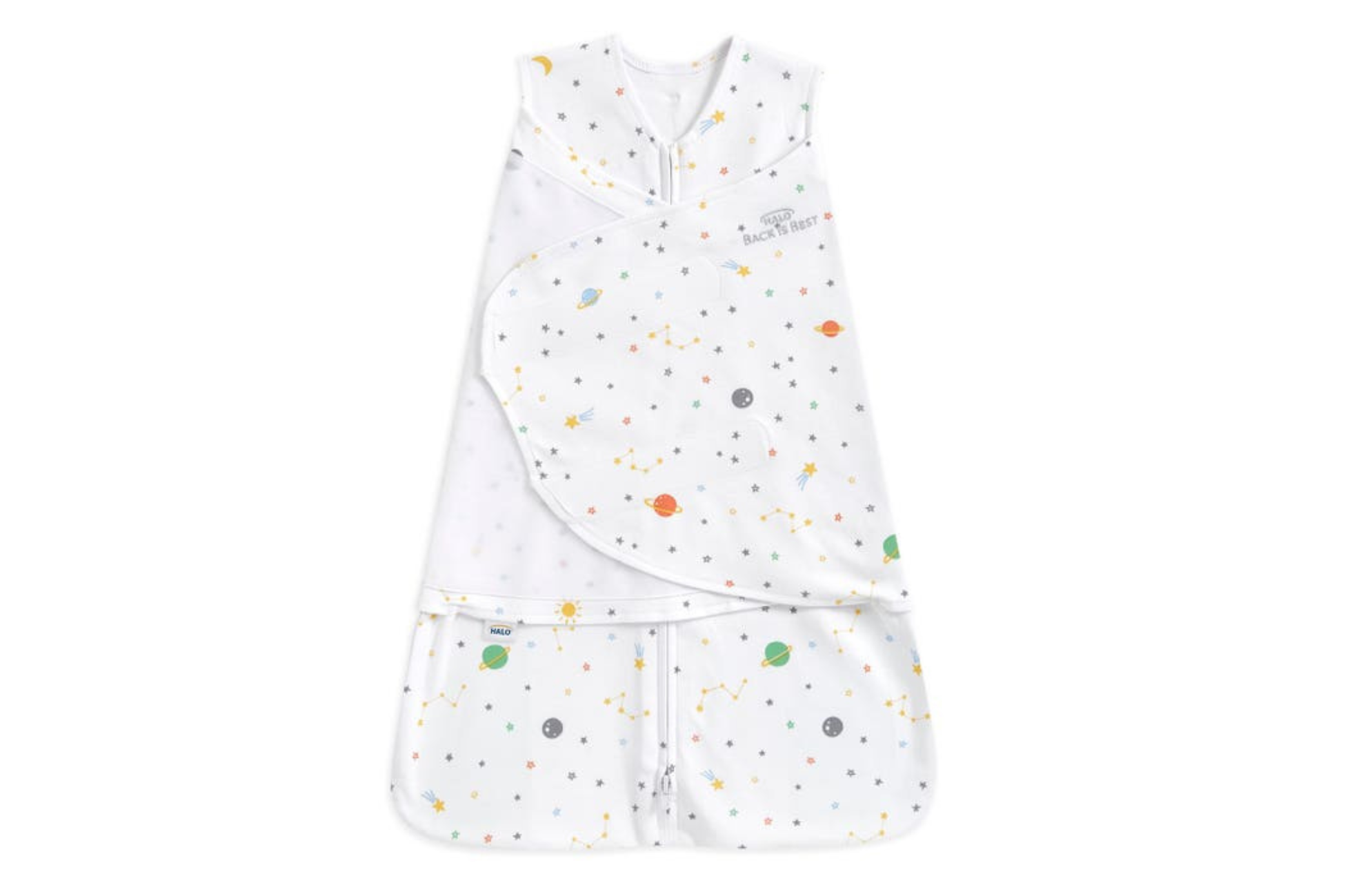 Boy or girl, every baby deserves to sleep safely. You can help new parents to put their little one "back to sleep" by buying them their first HALO sleep sack.
6. Hooded Towels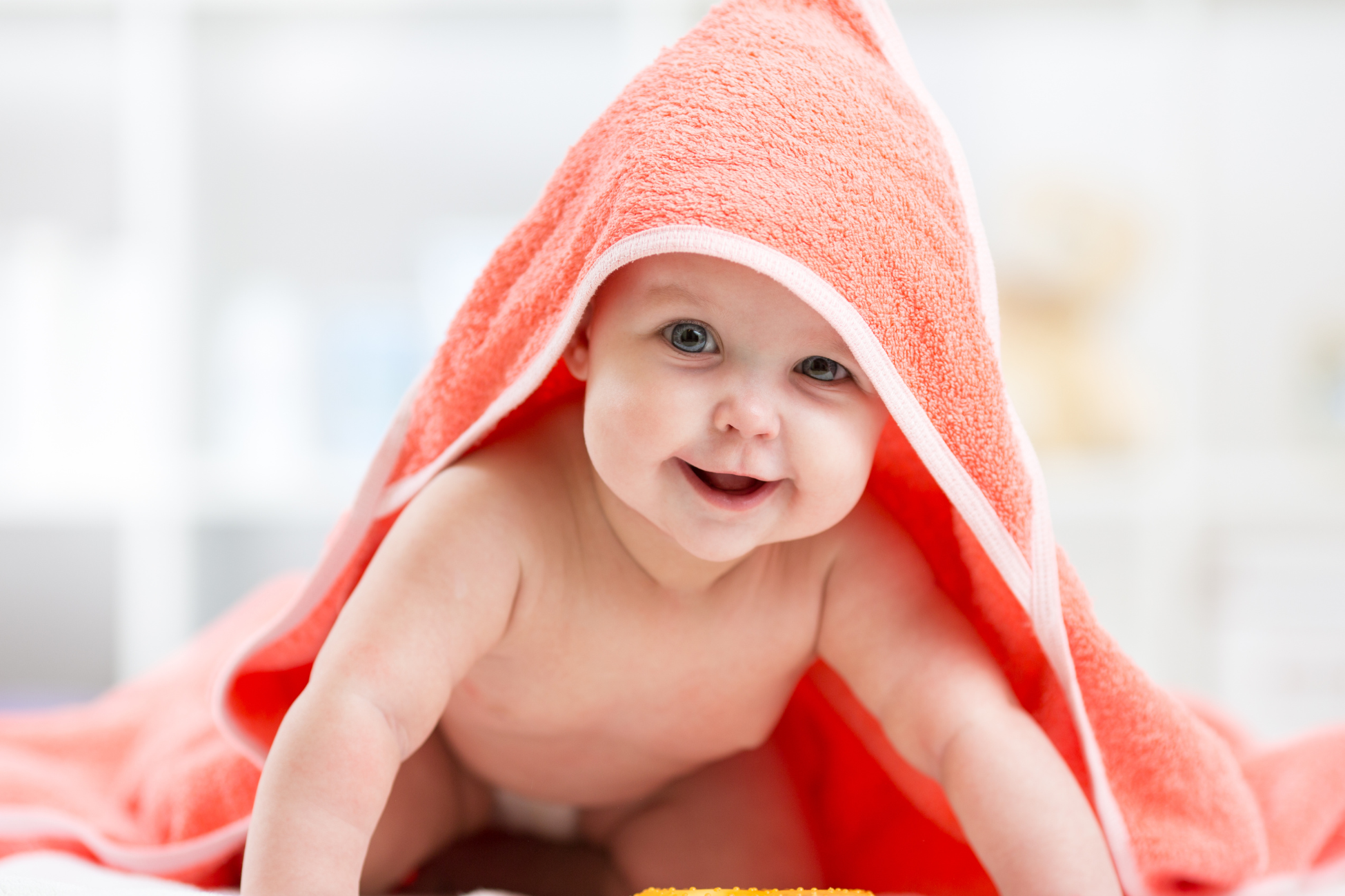 Help make bath time fun and easy when you gift new parents a set of wearable hooded towels. They come in sweet designs that little boys love. Mom and dad will adore dressing their little one like a shark or a tiger after a warm bath.
7. Swaddling Blankets
Swaddling blankets are lifesavers for new parents—and not only for swaddling. Tired moms and dads appreciate having easy burp cloths, nursing covers, and all-purpose blankets at hand. They make great gifts for a baby.
8. Exersaucer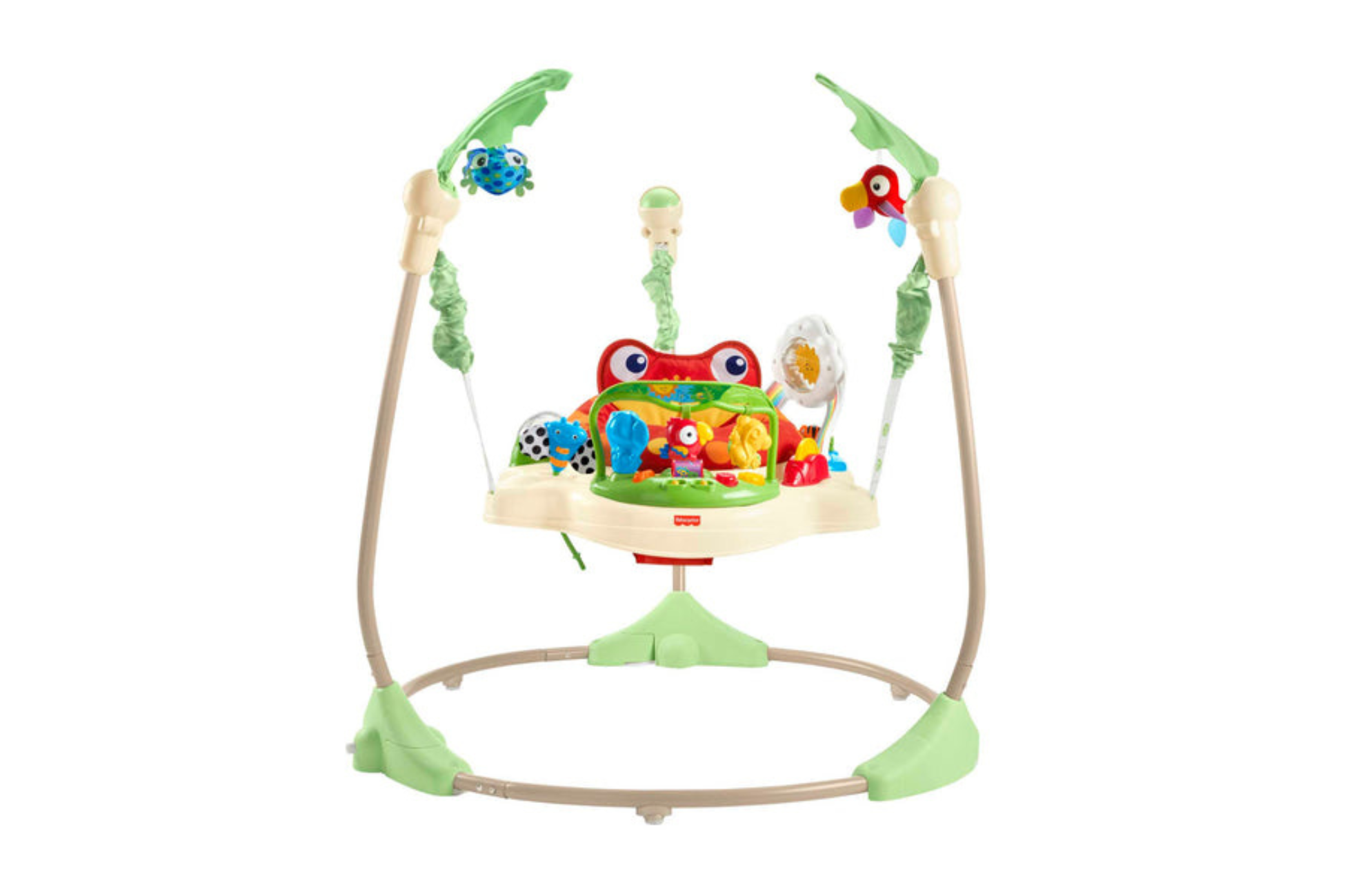 Boys have a lot of energy, and that sometimes begins in infancy. Help the new boy parents in your life by gifting an exersaucer or jumperoo to tire that sweet baby out. They also help little boys develop balance and gross motor skills.
9. Bandana Style Drool Bibs
Babies will drool no matter what they wear, but it helps if their drool bibs are fashion-forward! Bandana-style bibs look perfect on baby boys. These are great for parents who have a sense of style.
10. White Noise Machine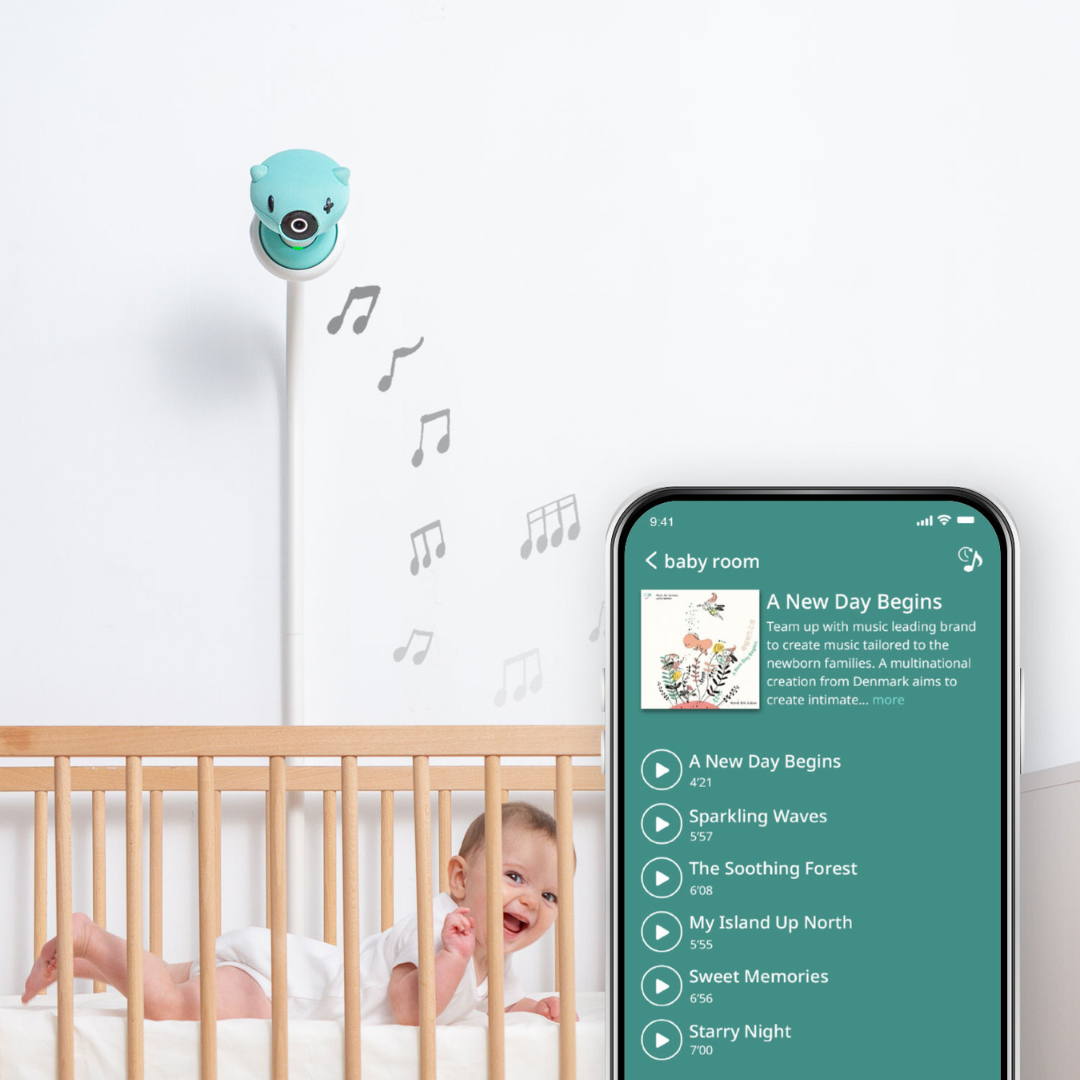 New parents get tired of chasing after their new baby boys. You can help them develop a more restful nap and sleep routine by gifting a white noise machine. If you're considering gifting a Pixsee smart baby monitor, there's one included!
11. Non-skid Baby Socks
As little boys begin to cruise, they also stumble a lot. You can help eliminate tumbles by gifting a few extra pairs of non-skid baby socks for movers and groovers.
12. Picture Books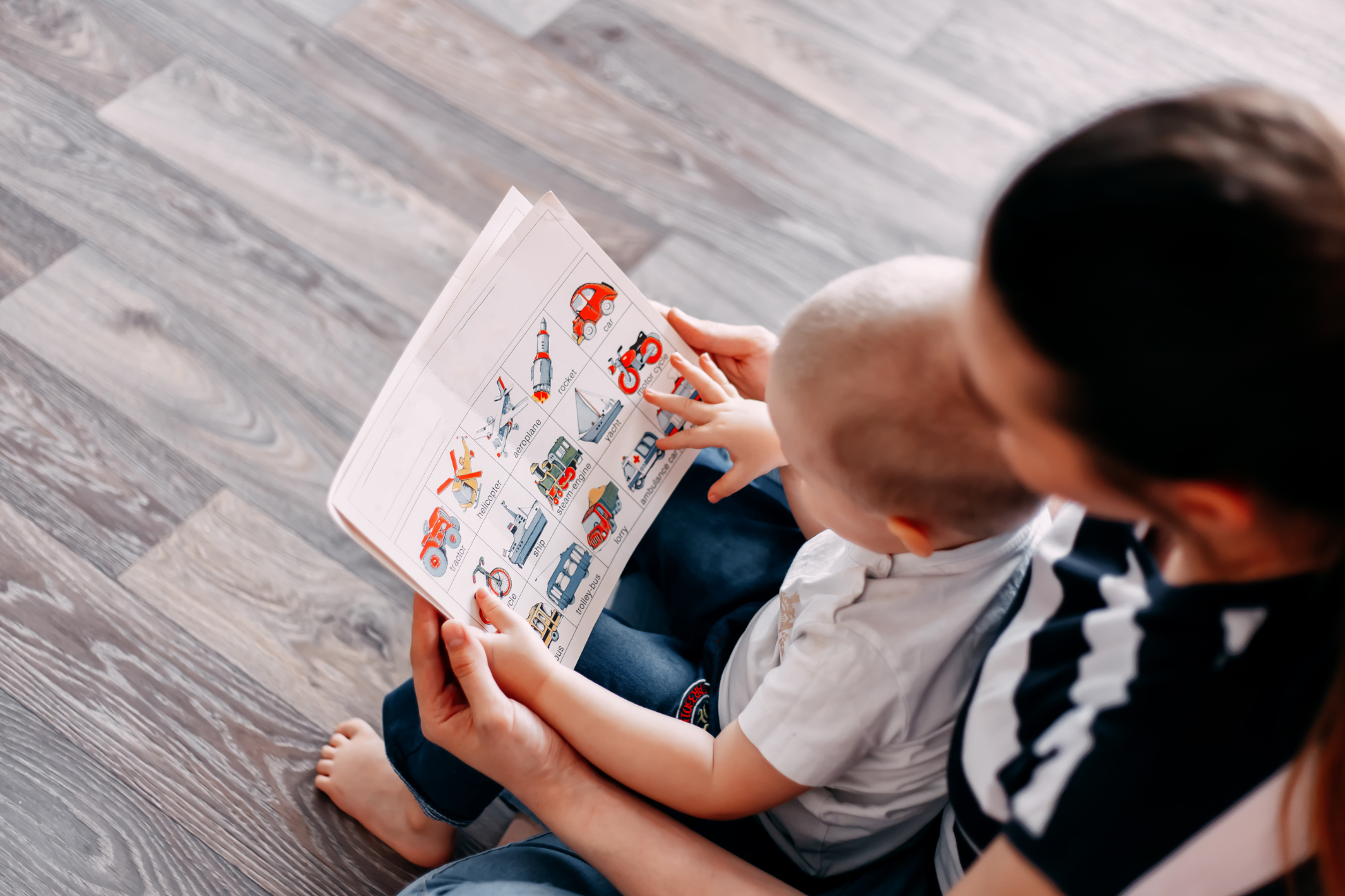 Every new parent appreciates the gift of picture books. For new parents, choose books that build infant eye development.
13. Changing Bag
Wiggly boy moms will appreciate the flexibility of a baby changing bag with a pop-out changing surface. It can help keep the most active baby boys in place during an unexpected diaper change.
14. Stylish Sun Hats
Bald baby boys need extra help keeping their sweet, round heads safe from the sun. Help supply new parents with a trendy new sun hat. They'll be ready for the baby's first outing before he arrives.
15. Magnetic Footed Onesies
Late-night diaper changes are difficult for new parents. Make it a little easier by gifting warm, comfortable onesies with easy magnetic closures.
16. Shopping Cart Cover
Even tired new parents need to shop for groceries eventually. Make every trip to the supermarket a little sweeter with a shopping cart seat cover. Choose one with toys attached to keep little hands busy while the grownups shop.
17. Suction Plate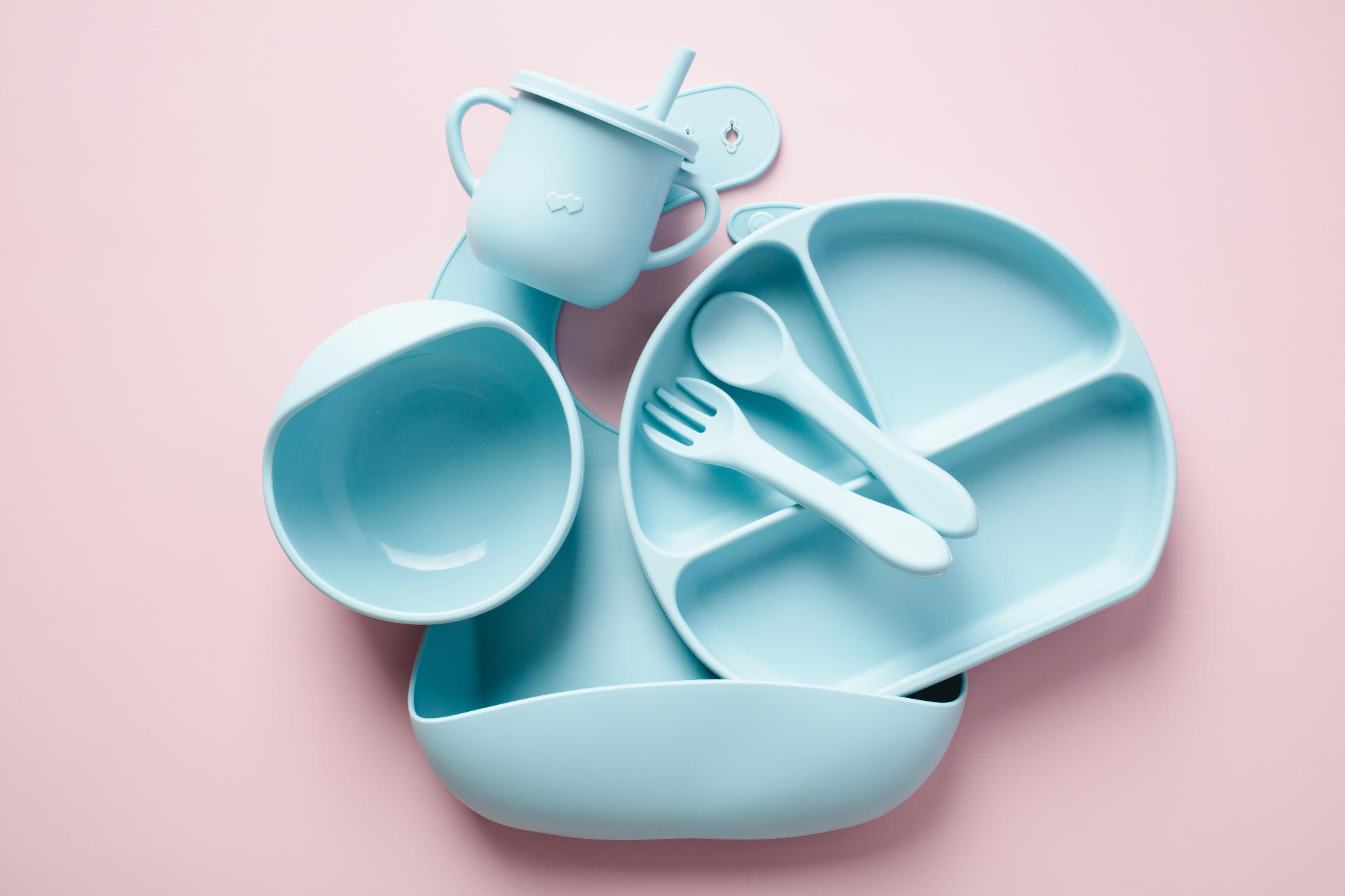 Parents always appreciate gifts that make cleanup a little easier. A suction plate sticks to the high chair tray so a curious baby boy can't dump it on the floor.
18. Quality Stuffed Animal
You could be responsible for choosing a new baby boy's first best friend! A high-quality stuffed animal can become a precious family heirloom.
19. Tummy Time Blanket
Active babies start moving and shaking from the moment they're born. A quality blanket for tummy time ensures that little boys develop the gross motor skills they need to grow up big and strong.
20. Sophie Teether
No gift is more iconic than Sophie, the giraffe-shaped teether that babies love. Give a new baby boy their first Sophie to welcome new parents into the parenting tribe.
21. Floor Seat
Some baby boys never stop wiggling. Give the gift of a hands-free moment by buying parents a sturdy floor seat.
22. Baby Grooming Kit
Give those new parents a boost by providing them with a baby grooming kit full of baby health and grooming products. It can help new parents discover quality baby care products they love.
23. Blooming Bath Lotus
A baby's first bath is a big deal, and it becomes even more special with a stylish and safe blooming bath lotus. Parents can bathe their baby boy in the skink without worry. The "first bath" photos are also extra precious.
24. Organic Baby Toys
Curious baby boys try to eat everything! Organic, all-natural baby toys are fun and safe for curious little mouths.
The Best Baby Boy Gifts for New Parents
Whether you will be attending a shower for a first baby or a sprinkle for a first baby boy, you don't want to show up empty-handed. The baby boy gifts on this list will delight new parents as they welcome their sweet little one. Choosing practical, high-quality products will ensure that your thoughtful gift gets plenty of use during the first year.
When you gift the Pixsee Smart Baby Monitor, you can be sure the parents will use it beyond the bassinet days. The 5MP, distortion-free camera will capture images and videos that will become part of baby's scrapbook for life.
Visit our Amazon online store and Pixsee Shop to read more about how Pixsee can help new parents share their baby's milestones with the world.