Have you ever stopped to think about how much work it must have been for your parents to document your first years of life? Taking a single video required lugging out a massive video camcorder - and all of the associated cords and wires!
Taking a picture meant purchasing film, getting it developed, and hoping beyond hope that there were no thumbs in front of the lens! In comparison, creating a baby growth record is easy for the modern parent... as long as their hands aren't full! But - we know - your hands are always full, aren't they?
Have no fear! With the pixsee smart baby monitor, you can capture brilliant, true-to-life color videos and images of all of your baby's fantastic firsts -- even with your hands full!
The pixsee smart monitor is the high-definition, hands-free solution that can help you curate a creative and adorable baby record that you can quickly and easily share with friends and family.
Keep reading to learn a few tips and tricks about how to use the pixsee smart baby monitor to create a dynamic digital baby growth record.
How To Create A Digital Baby Growth Record
With the pixsee smart baby monitor, you can capture all of your baby's firsts - whether or not you're there to catch them live! Because it uses an industry-leading camera with a six-layer optical glass lens, it will preserve every moment with perfect clarity and precision. Your monitor will send every cry and giggle to the cloud for safekeeping, day or night.
That includes first words, too! You can record the audio with fidelity by pixsee high-sensitivity dual-microphone.
Step One: Capturing Images And Video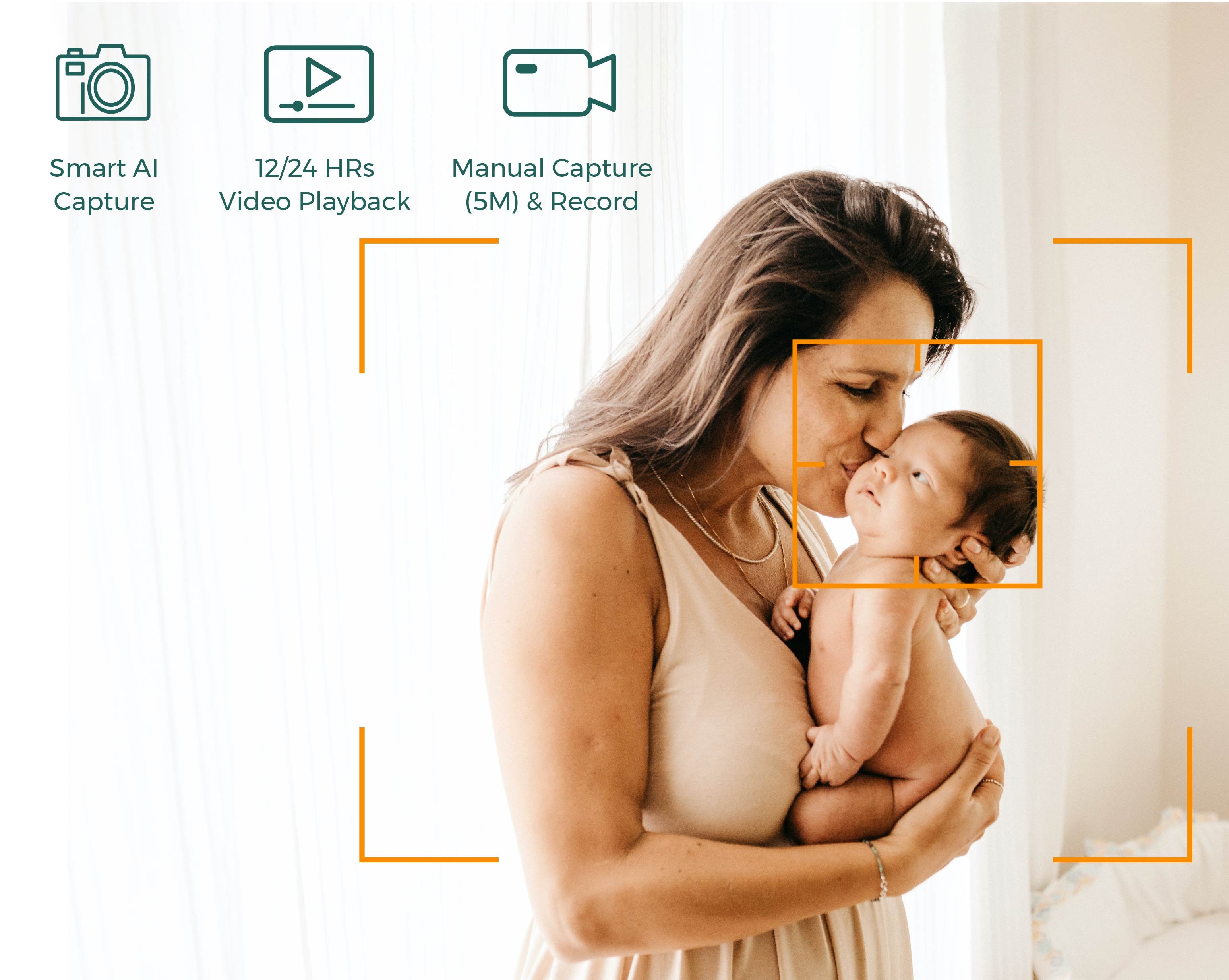 The smart monitor can be set to automatically capture images at certain times, or in response to certain facial expressions or interactions. This makes it easy to capture your baby adorably cooing as they discover their fingers, their first time rolling over - or maybe their first attempt at escaping the crib!
Because the pixsee baby monitor uses smart capture technology, it will notice every adorable smile, yawn, and grimace! You can expect your monitor to capture up to twelve darling portraits each day. If you're looking for something specific, you'll have access to 12 to 24-hours of recorded footage, so you can go back in time and save your favorite moments forever!
Step Two: Using The pixsee App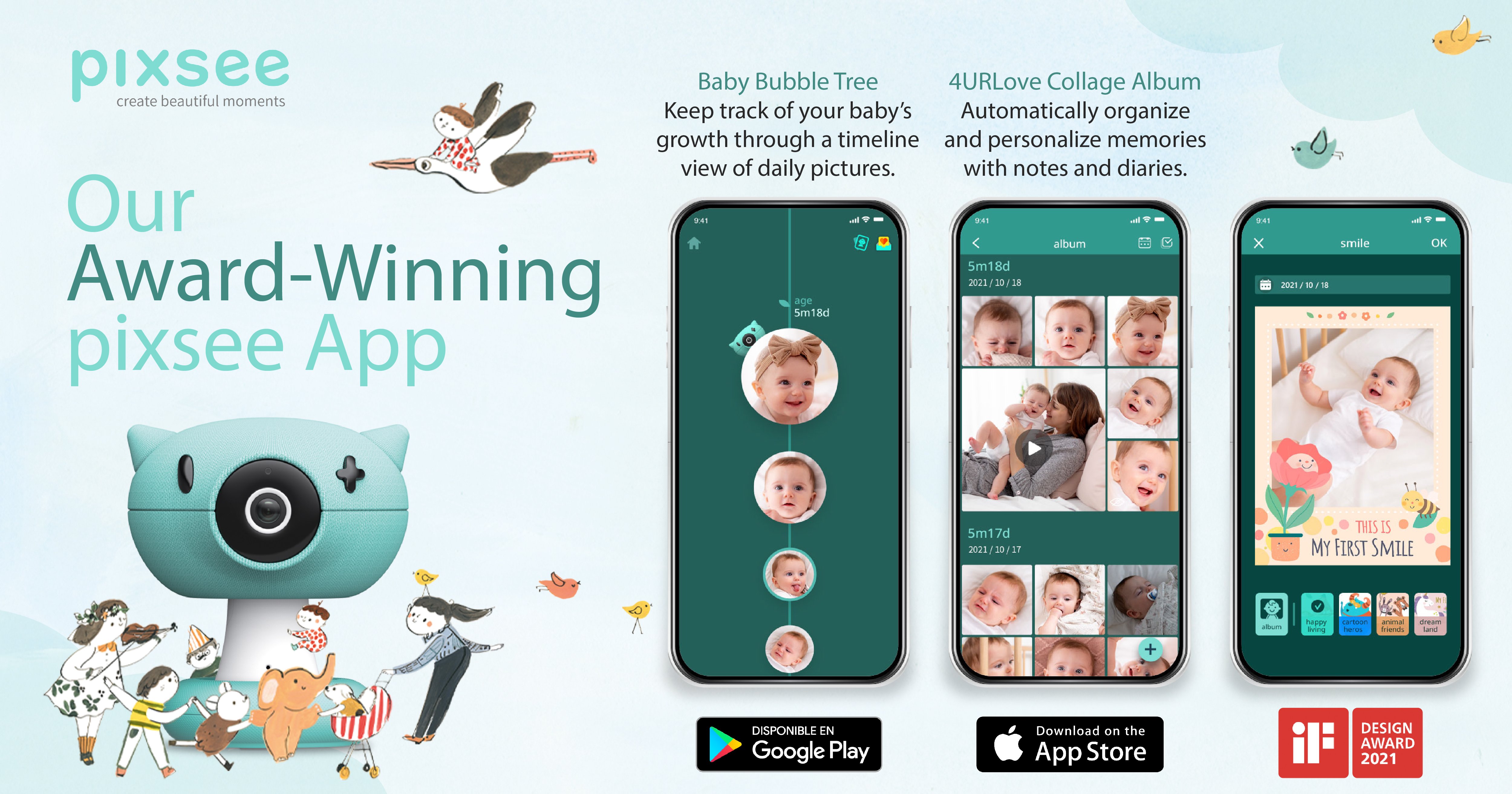 How can you incorporate these moments into the cutest sharable baby growth record? The pixsee app will help you keep careful track of every moment in chronological order. The digital tools in the app will help you turn your favorite moments into special digital keepsakes.
The Baby Bubble Tree creates a daily timeline featuring the most stunning and dynamic daily photos of your little one in action!
The 4URLove Collage album is more like a digital baby book. You can organize and personalize every image and video with a customizable notes diary.
The app's selection of themed frames allows you to put every special second in context! You can use them to celebrate years of firsts with attractive, friendly graphics that relatives with love!
The memories that you capture will be surprisingly high-definition when compared to images and videos taken on your phone, especially at night. Many of our pixsee parents use their smart monitor as their family photographer at home!
Cute And Creative Ideas For Memory Making
How can you ensure that you are creating the kind of memories that you will cherish for years to come? Many of our pixsee families love to use their smart monitor's manual capture and record features for incredible, innovative photoshoots!
The pixsee app will also store your manual images, and they will seamlessly become part of your baby's growth timeline. It has never been easier to share milestones with grandparents or godparents, near or far!
Here are a few of our favorite ways to capture your baby's growth over time:
Grow With A Buddy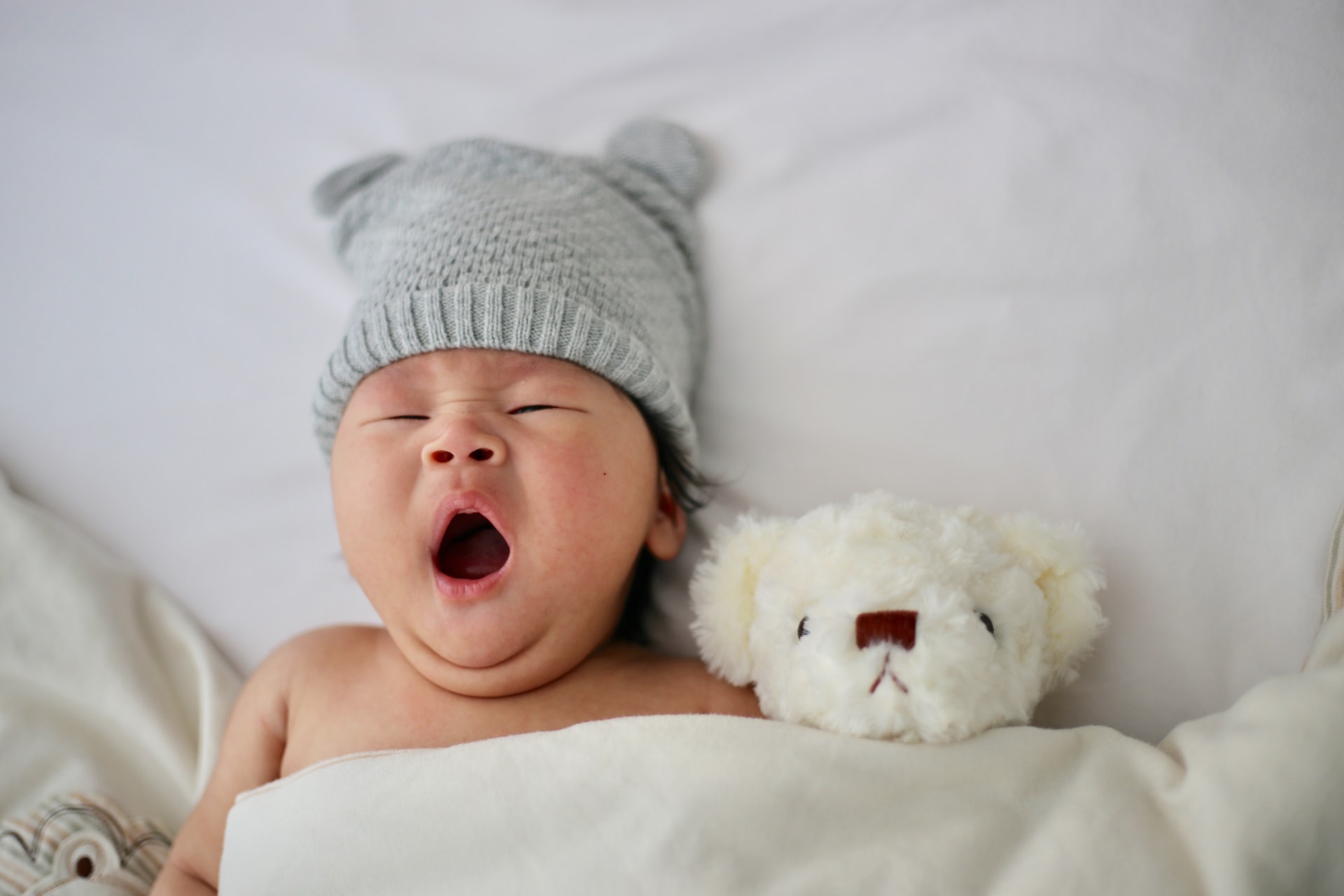 When you were pregnant, you might have taken belly photos. It's popular to compare the size of your growing baby to different kinds of fruit. How can you show how quickly your baby is growing up once they're out and about?
We love the idea of capturing photos of your baby with a "buddy." Choose a special stuffed animal or doll and take weekly or monthly photos with your baby by their side. Soon, your baby will outgrow their buddy, making for an incredible series of images that show off your baby's development.
Moving And Shaking
Your pixsee smart baby monitor makes it just as easy to capture moving images! Why not create a compilation of all of your baby's attempts to get around? You will be able to watch their first tummy time, all the way through their first steps in one inspiring video!
Our pixsee parents love setting their little ones earliest actions to music! There is nothing more precious than watching your little one move and groove throughout the months and years.
Chalk It Up
While the pixsee app makes it easy to record written notes about all of your baby's firsts, there's nothing cuter than a chalk sign! Why not combine the two and photograph your baby next to a list of their favorites? The app will make it easy to track how their tastes and interests change and evolve as they grow!
Watch Them Grow With pixsee!
When it comes to your baby's growth and milestones, you don't want to miss a moment - and you don't have to! The pixsee smart baby monitor is the all-in-one companion that will help you to create the baby growth record of your dreams! Whether you are making a video montage, staging monthly photoshoots, or simply sharing moments with loved ones, pixee won't miss a moment. It's just like a parenting time machine to document and accompany the whole journey.
The pixsee smart baby monitor is intuitive and quick to set up. You can buy yours online today and have it ready to go before baby's next "first!" Before you know it, your friends and family will be watching your family grow in real-time!