The most exciting ― and life-changing ― words in any language are "I'm pregnant!" It's the kind of secret that's too wonderful not to share, and you may be tempted to tell everyone you know right now.
Before you hire a pilot to write your news in the sky, take a deep breath to consider the advantages of taking more of a roll out approach when you announce your pregnancy.
Start with Your Spouse
If your spouse or partner wasn't there when you took your pregnancy test, you'll probably want to share this joyful news with them first. After all, you're in this together. Social media can help you come up with dozens of creative ways to make this moment even more memorable.
Some ideas include writing "You're going to be a dad!" on their pancakes, hanging the announcement from your pet's collar or leaving a single bun in the oven. For inspiration, be sure to read our announcement ideas post here.
Let Family and Friends Know D

uring the First Trimester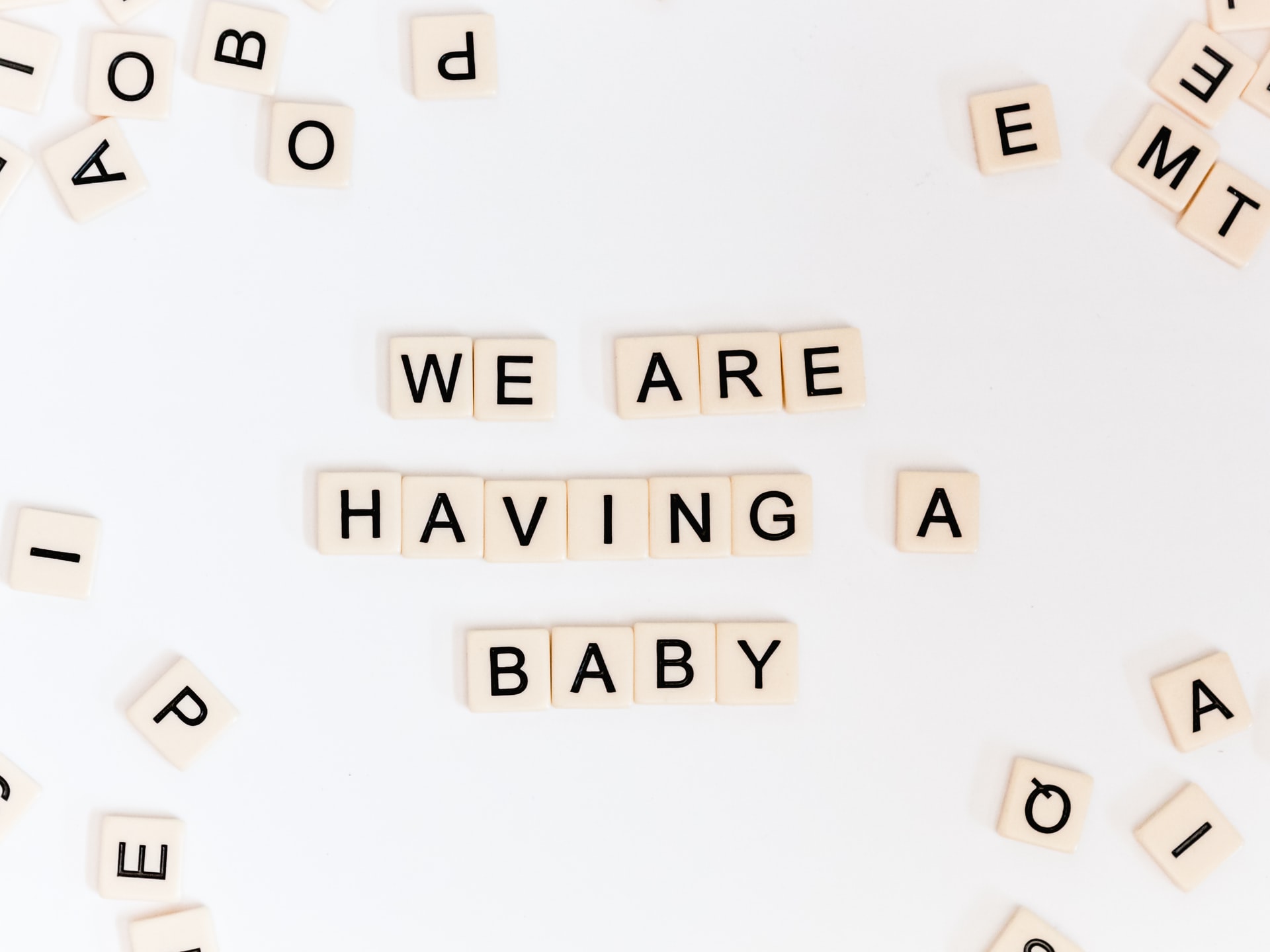 Most couples choose to share their great news with their family and close friends next. The big question is when you should tell them. While you might feel like you can't contain yourself, there are pros and cons to announcing your pregnancy during the first trimester, even to supportive people in your inner circle.
Some pros are that loved ones who have gone through pregnancy can share medical advice and help you prepare for your baby's arrival. Also, if they find out that you're pregnant from someone else (good news travels fast!) or they notice a baby bump later, they may feel hurt that you didn't tell them first.
Now for the cons. Historically, doctors advised patients not to share their news until the beginning of their second trimester. The concern was that up to 15 percent of known pregnancies end in miscarriage and most of those occur during the first 13 weeks of pregnancy. Because having a miscarriage can be so devastating, many couples didn't want to discuss the experience, even with family or close friends.
Today, however, it is much more common for couples who have experienced a miscarriage to share their grief openly, at least with family and friends. So, one advantage of letting people who are close to you know that you're pregnant is that they can be there for you if you miscarry. If you and your spouse are extremely private people, however, you may feel that feedback during such an intensely personal time is intrusive.
Tell Your Boss by the End of Your First Trimester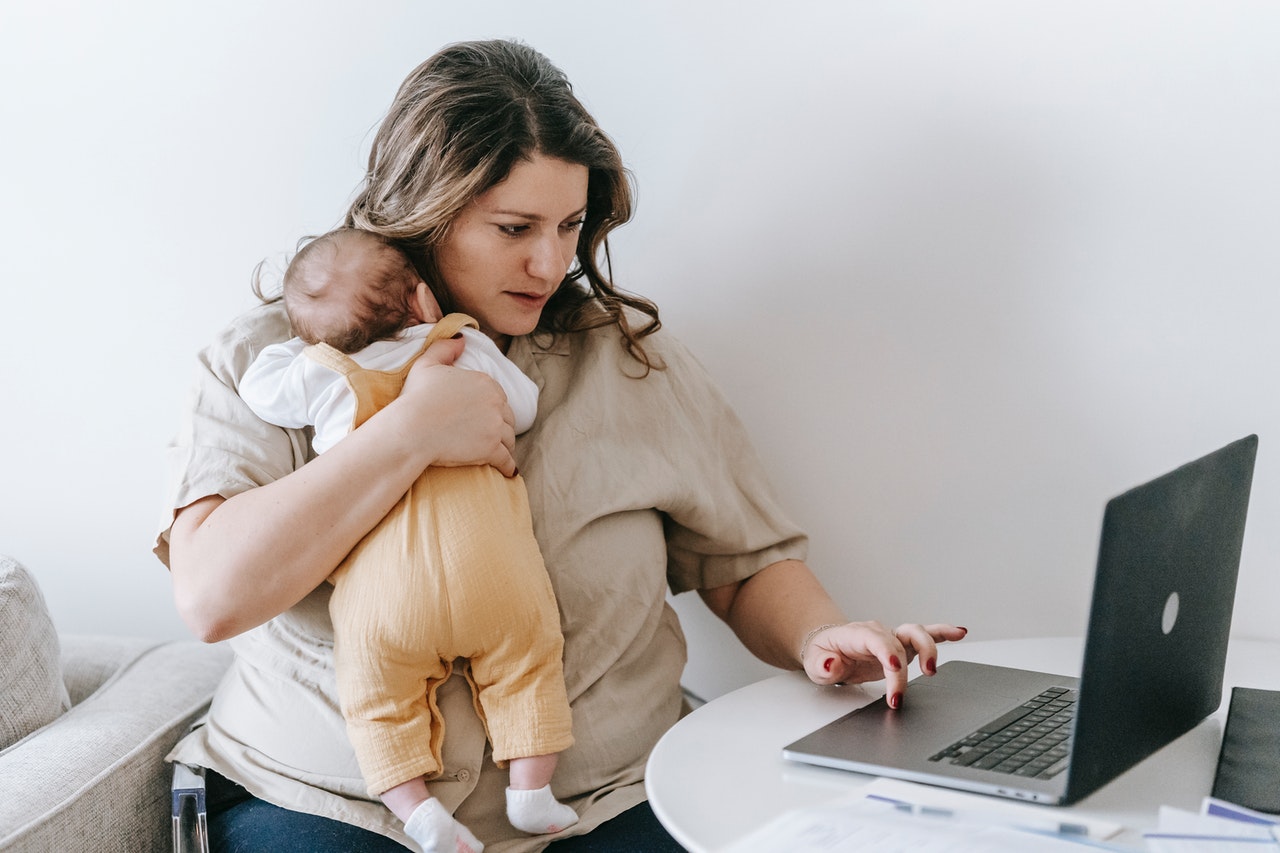 Many women feel a certain amount of trepidation about telling their managers that they're pregnant. The Pregnancy Discrimination Act (PDA) was enacted to protect American women from any type of employment discrimination such as being fired or passed over for job assignments or promotions because of their pregnancy. Sadly, the reality is that discrimination can and does occur, though it's usually subtle and difficult to prove.
Despite this concern, it's usually best to let your boss know that you're pregnant by the end of your first trimester. By doing so, you will prevent them from hearing the news from someone else or figuring it out when you begin to "show." This is a sign of respect for them, the company you work for and for your career. Moreover, it will give them plenty of time to work with you to figure out who will take on your responsibilities while you're on maternity leave.
Some other good reasons for telling your supervisor that you're expecting sooner rather than later are that:
It will save you from explaining why you may have to excuse yourself from meetings due to severe morning sickness.
You may require certain concessions, such as working from home, if a related medical condition such as gestational diabetes arises during your pregnancy.
Your boss will need to make accommodations for you if your job requires heavy lifting or other activities that could put your pregnancy at risk.
Let them know that you will continue to maintain a high-performance level before you go on maternity leave and that you're looking forward to returning to your job when maternity leave is over.
Don't Broadcast Your News on Social Media Until the Second Trimester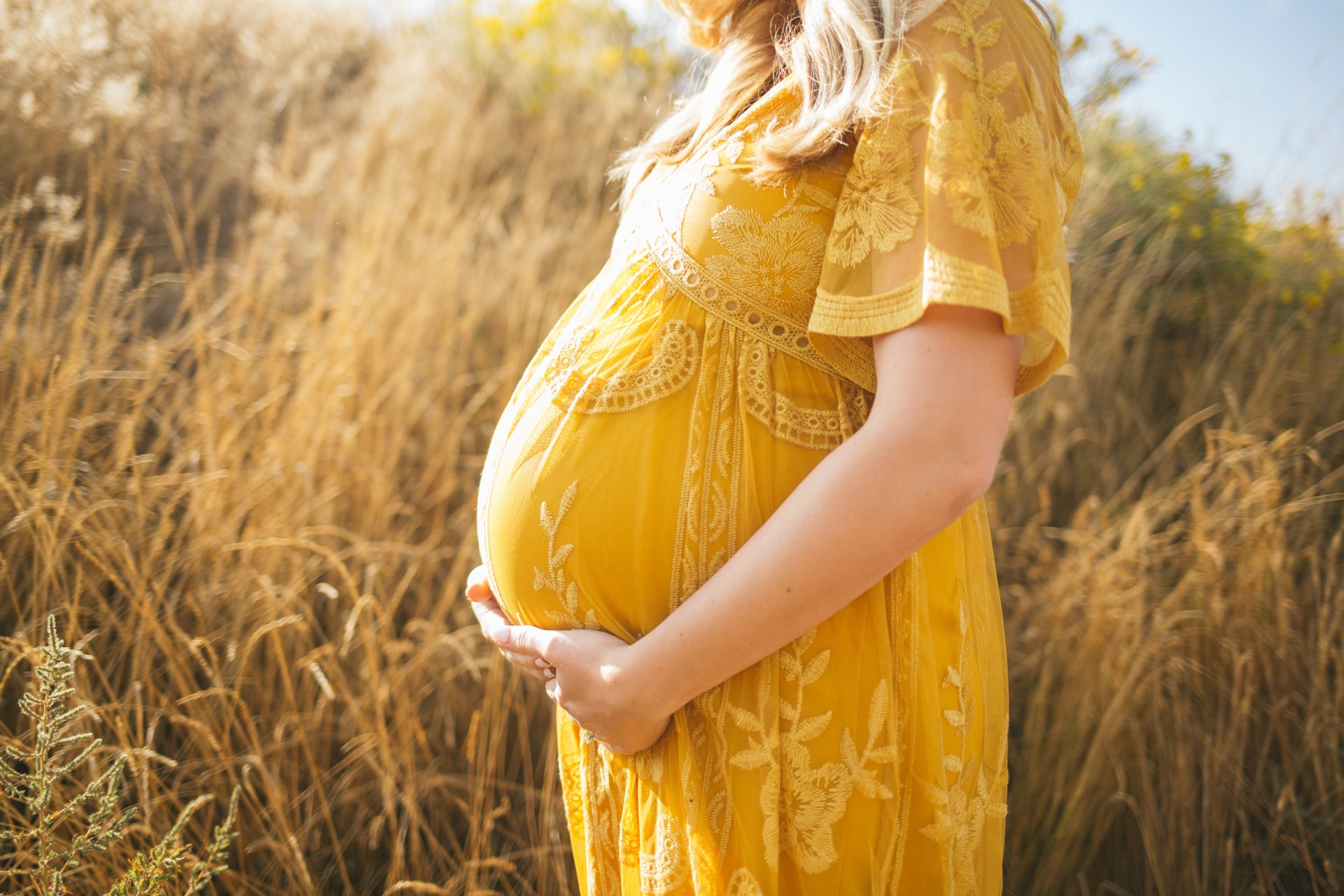 It's best to refrain from making a pregnancy announcement on social media until the beginning of your second trimester. While you can rely on your loved ones to be sensitive in the event of a miscarriage, the same probably can't be said of all of your social media "friends." Most people have followers who they don't know in real life. Many are friends of friends or people who stumbled upon your content feed and subscribed. In other words, they're strangers. Ask yourself if you would want to deal with their condolences, advice or even their misplaced blame if you were to miscarry.
Also, remember that it's likely that some of your followers are people with whom you may not be ready to share your good news such as your manager or distant relatives. Once you've made your announcement on any social media platform, you can't take it back.
Everybody Knows. Now What?
After you've announced your pregnancy, you can start your baby registry! As you're planning your baby must-haves, don't forget to include pixsee smart baby monitor. Loaded with plenty of state-of-the-art features to help you navigate parenthood with ease, pixsee will quickly become your new parenting BFF.
Here are a few highlights:
Cry Detection & Decoder
No more guesswork. pixsee understands your baby's cries based on research from hospitals and families around the world. Receive alerts and find out if they're sleepy, hungry, or uncomfortable.
Temperature & Humidity Detection
Always know the best way to make your child feel happy and snuggly. Get notifications and easily adjust the temperature and humidity in their room. Or change your baby's clothes to make them more comfortable.
Area Detection
Set out marked zones in your home, and pixsee will do the rest. Receive alerts when your baby is about to go beyond the safe area. Soon, they'll start walking and running. Use pixsee's 5-in-1 stand to transform your baby monitor into a toddler cam. (Stand sold separately
Covered Face Detection
Next-level protection. pixsee alerts you when it recognizes your baby's face is covered, so you can come in and make things right. With pixsee, you can lessen your what-ifs.
Smart Music Box
Access exclusive curated parenting music and white noise to soothe your child. pixsee recognizes your baby's cries and automatically plays music. Set what music or sound to play and when it plays through the Music Scheduler feature.
Smart Capture (5MP)
pixsee automatically detects and tracks your baby's facial expressions and sweet interactions with your family. Take 6 to 12 pictures a day depending on your subscription. Spending time as a family? Get a candid family portrait courtesy of pixsee.
24-Hour Live Stream
Working? Traveling? Check on them anytime and from anywhere. All from your phone. All in one app.
Want to learn more? Click below and you'll receive an exclusive $130 OFF coupon while supplies last!