The United States Census estimates there to be a shy of 73 million fathers in the country. And consumers spend about $20 billion on father's day gifts each year. Dads have expensive taste!
If you want to celebrate Father's Day in 2022 with the most tasteful, sentimental gift that dad didn't know he needed, read this guide below.
When Is Father's Day 2022?
Father's Day is celebrated each year on the third Sunday of June. This year, that day is June 19th, 2022.
Father's day is just around the corner. If you haven't yet got your Dad or spouse a gift, now is the time. Below are some lovely gift ideas for new fathers.
Father's Day Gift Ideas
When dad says he doesn't want anything for Father's Day, what he means is he wants something sentimental. There is no better way to celebrate a new father than by capturing the beauty of new dads and their newborns!
The gifts below may seem simple, but these are the Father's Day gifts that will make Dad a little teary-eyed.
Candid Photos
We're all photographers these days. So if you have some photos on your camera roll that Dad has never seen before, surprising him with a framed photograph is a great gift.
Memory Movie
Create a compilation of your favorite memories with dad. Then you can use any video application to combine, edit and share your film with dad. This is something he can keep forever that will remind him of his joyous memories with his favorite people on earth!
Family Time
Every day should be Father's Day - and Mother's Day for that matter! But in our hyper-paced world, we miss out on precious family time where everyone is truly present.
Take dad out to a nice ballgame, dinner, boating experience, or whatever he enjoys. Just grab the whole family a make some memories.
Scrapbook
Creating a scrapbook is the epitome of sentimental gifts. You can include your favorite pictures, Dad's favorite things, and even have some of his favorite people sign notes in the book.
The All-In-One Perfect Father's Day Gift
If you want to gift dad all of the above but don't have the bandwidth or crafting skills for scrapbooking, the pixsee Smart Baby Monitor is the comprehensive gift that dad didn't know he needed. The pixsee Smart Baby Monitor is not just a baby monitor to keep dad's most prized possessions safe, it doubles as a camera!
He'll never have to worry about missing a moment again! Learn more about this ideal Father's Day 2022 gift.
What Is pixsee?
Pixsee supports your family by helping you capture beautiful memories. Now there is no distance between you and your sweet baby and Dad never has to worry again about missing out on important milestones like his newborn's first steps, laugh, smile, or adorable sibling cuddles.
What Is the pixsee Smart Baby Camera?
Dad will jump for joy when he receives a pixsee Smart Baby Monitor. The two-in-one baby monitor and camera are designed to be whimsical and fun, pixsee fits perfectly in any space to meet your discerning taste and style.
Pixsee was designed to become a family companion, not just another inanimate object. This living camera captures the precious moment and watches over dad's newborns while providing peace of mind with industry-leading privacy protection. The playful chic design exposes children to well-made designs from an early age.
Why Dad Will Love the Pixsee Smart Baby Camera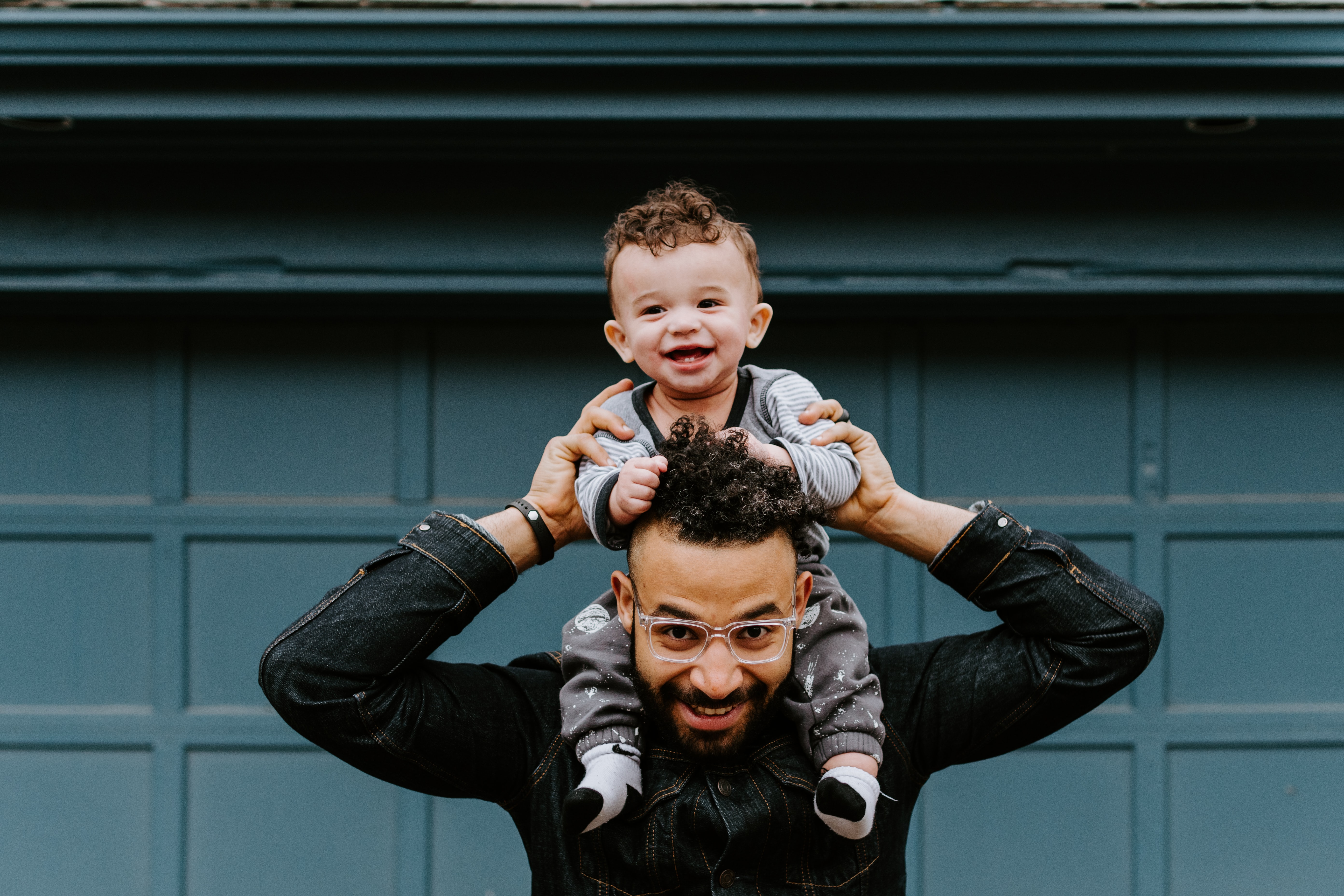 When dad holds his newborn in his arms, all he cares about is being with that baby. With the pixsee Smart Baby Monitor, you're not just giving him a camera and a monitor, you're giving him the gift of time.
The most valuable resource on earth.
pixsee will help him capture candid moments of his child while also keeping them safe. He never has to stress about missing out again.
Tech For Dad to Geek Out Over

Pixsee is a great Father's Day gift for those dads out there who appreciate the state-of-the-art technology. With pixsee you're welcoming more than a camera, you're welcoming in a family member that will be there to protect and watch over your child.
That is why the pixsee team made sure to only use the most sophisticated selection of materials and technologies that result in boutique-level products. The three-time award-winning Pixsee design uses unique algorithms and AI technology.
AI technology that detects emotions such as smiles, laughs, and cries to capture the most memorable snapshot
Sync with 4URLOVE Collage Album to create a chronological digital scrapbook with room for notes
Sync with the

pixsee app

so dad never loses a moment
Wide-angle lens to capture the entire family
6-layer optical glass for magazine cover-ready baby shots
Nighthawk mode and smart monitoring so dad can get a full eight hours of sleep
5-in-1 camera stand and wall mount
Compatible with Amazon Alexa
Speaker and microphone
Compatible with iOS and Android devices
Stylish and lovable animal design
Smart capture for when Dad's away, manual capture for when he wants to play photographer
Covered face detection to prevent those scary what-ifs
The technology of the pixsee Smart Baby Monitor is revolutionary. It's the perfect combination of sentiment, tech, and purpose for a Father's Day gift that will have Dad elated!
Don't Let Dad Miss a Moment
Any parent will say the most treasured gift they can get is more time with their loved ones. Make Dad's ultimate wish become his reality!
With Amazon Prime shipping, your pixsee Smart Baby Monitor can get here just in time for Father's Day 2022 on June 19th! Order yours today.