During the sixth or seventh month of your pregnancy, something mind-blowing will begin happening. Your baby's hearing will improve to the point where they can hear sounds outside of the womb. That includes the comforting sound of your voice as you talk or sing to your little one.
If it has been a while since you've listened to children's music, now is the perfect time to begin brushing up on lullabies for baby. Singing to newborns is an act that transcends cultures. Singing has numerous positive benefits on your infant's development, stress level, and the mother-child bond.
We've curated this list of our favorite classic lullabies to help you start singing your sweet baby to sleep. We've also included some background about why music is such a powerful bonding tool.
Read on to discover the simple song that can improve your relationship with your baby, even from a distance.
The Value of a Lullaby
Your baby spent nine long months snuggling in your womb, listening to a comforting sound bath. Their first soundtrack was your heartbeat, followed by the calming lull of your voice.
The world seems massive and frightening when you're a tiny, new baby. A familiar sound goes a long way toward helping newborns adjust once they've entered the world. Even if you aren't a confident singer, your sweet baby craves anything that reminds them of that cozy, dark place.
Lullabies and Bonding
Recent studies suggest that singing to your baby before it's born can positively impact neonatal behavior. If lullabies are that powerful before your baby is born, imagine what they can do now that your sweet bundle is here!
Developmental psychologists suggest that singing to your baby is one of the best ways to form a bond. A strong mother-infant bond builds your baby's foundation of positive social relationships for life. You can improve your bond by looking into your baby's eyes as you sing and by singing during comforting rituals.
Some research suggests that babies who hear lullabies cry less than babies who don't. Parents who soothe babies using lullabies report that their babies experience less uncomfortable colic.
Lullabies and Stress Reduction
Singing also has an encouraging effect on reducing maternal stress. Waking up during the night to soothe a fussy baby can be frustrating. Mothers who sing to their babies report experiencing less stress than those who use other calming techniques.
Music is also a wonderful way to build a ritual and routine. Babies feel safe when their days are predictable. Hearing a familiar lullaby is a cue that it's time to settle down for slumber.
In other words, singing a few simple baby lullabies can make you a better parent. It's never too late to take advantage of the magic of song and brush up on lullabies for children.
The Top Lullabies for Baby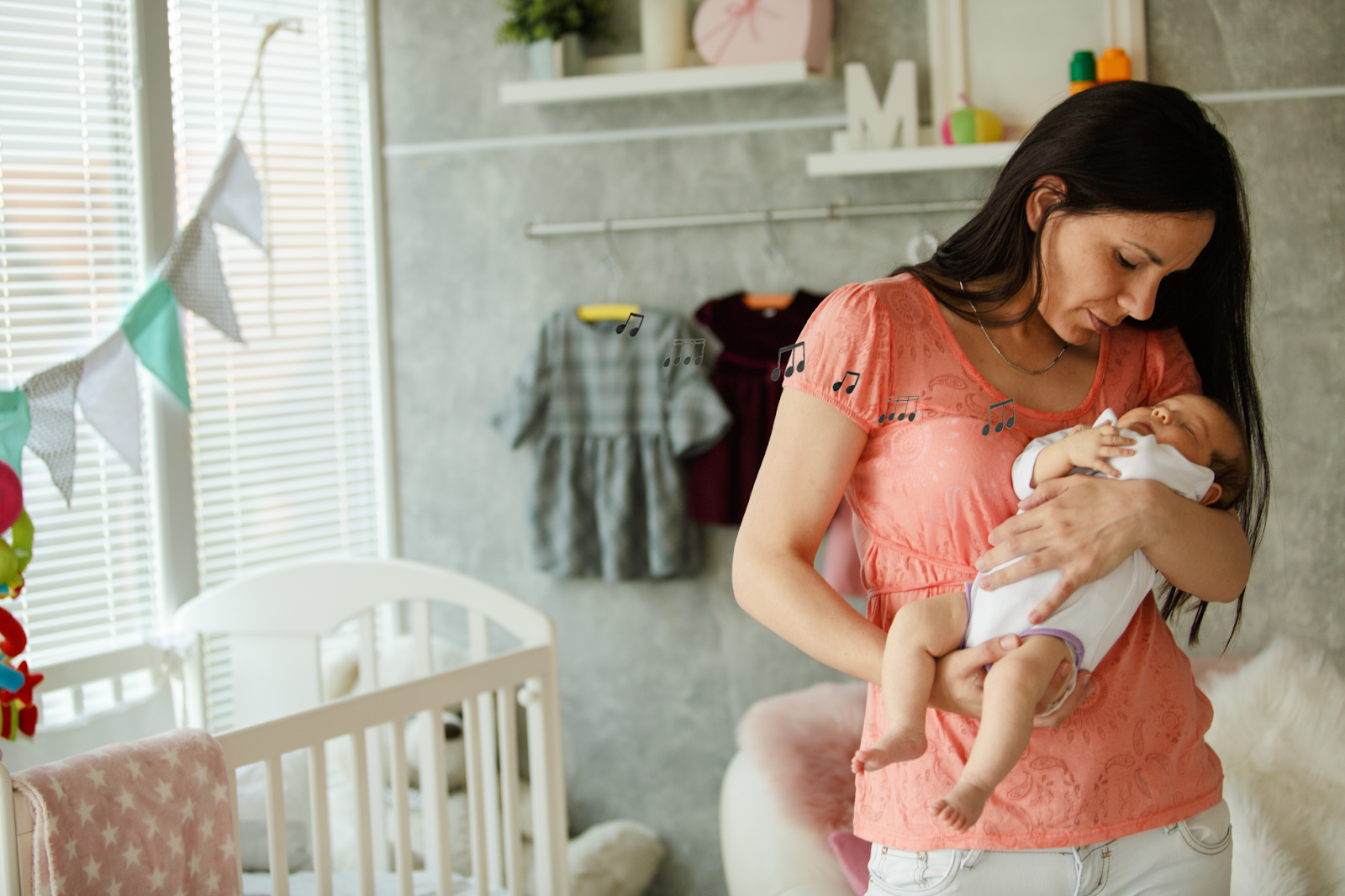 If you haven't spent time around babies before having your own, it may have been a while since you've last heard a lullaby. You might not have listened to some of these songs for children since you were a newborn! Luckily, most baby songs are simple, repetitive, and soothing, which makes them easy to sing and remember.
Here are a few of our favorite songs for babies.
1. Baby Beluga
This sweet song about a baby beluga whale originated with children's singer Raffi in 1980. If you're a child of the 80s, this might be a tune that helped lull you to sleep. The gentle lyrics about swimming "wild and free" through the ocean will help your baby drift off to dreamland on the next gentle wave.
2. Twinkle, Twinkle Little Star
This song is the perfect lullaby for anxious parents who worry they might forget the melody or the lyrics. It's simple, repetitive, and uses the same melody as the alphabet song.
The lyrics come from a 19th-century poem by Jane Taylor. Some believe that the famous European composer Mozart originally arranged the melody.
3. Hush Little Baby
The simple, repetitive tune of this traditional lullaby will help even the stubbornest baby drift off to dreamland. Many parents love making up new verses to this strange, rhyming song. Either memorize the original lyrics or come up with a bespoke rendition just for your sweet baby.
4. All the Pretty Little Horses
All the Pretty Little Horses is a haunting American lullaby with an unknown origin, possibly derived from African American spiritual music. There are many variations on the gentle, soothing lyrics, so it's impossible to get this one wrong. Numerous music artists have recorded their take on this song, so download your favorite and learn the words before your precious baby arrives.
5. Lullaby (Goodnight, My Angel)
Billy Joel wrote and performed this commercial hit as a lullaby for his baby daughter. The lyrics are full of comforting assurances that any sleepy child will appreciate. It's an ambitious melody that a dedicated singer will love crooning during late-night feedings.
Recording Lullabies With pixsee
Some new parents worry that work, family obligations, travel, or physical distance can impact their ability to bond with their sweet baby. Your pixsee smart video baby monitor can help fill in the gaps, eliminating the distance between you and your little one. Features like 24-hour FHD live streaming through the award-winning pixsee app will make you feel as though you're always at your baby's side.
At pixsee, we believe in the power of music. Our voice recording technology allows you to record up to 30 two-minute clips to help soothe your baby when you can't be at their side. The quality two-way talk feature means you can perform your favorite lullabies live through pixsee's high-sensitivity dual microphone.
The app's music scheduler means you can incorporate music into your sweet baby's daily routine. Families love the curated parenting music included in pixsee's smart music box.
With this smart video baby monitor, you can sing your baby to sleep even if you're on the other side of the world.
Embrace the Power of Music
A lullaby is a sweet little song with the power to radically transform your relationship with your precious new baby. By learning a few of our favorite lullabies for baby, you're embracing a simple tool that can change your child's life. Don't be self-conscious—everything you sing sounds beautiful to your baby, so start crooning today!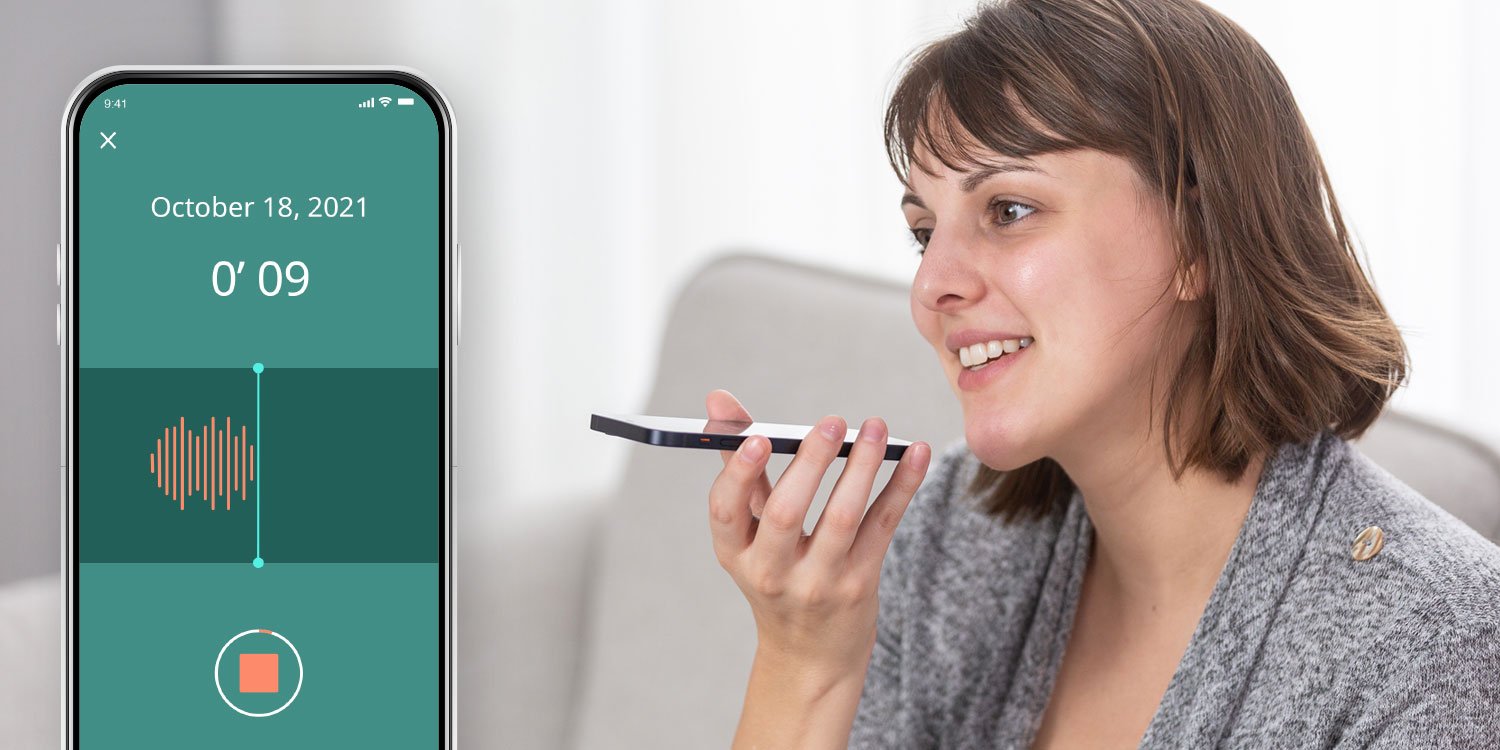 When you can't be by your baby's side, pixsee will be there to help bridge the gap. Parents love soothing their babies with recorded lullabies using pixsee's voice recorder. Visit our online store to discover how our video baby monitor can become the perfect companion for your baby's growth journey.