There are many stories on how unscrupulous individuals hacked baby monitors and controlled the device. Hackers have different reasons why they want to gain access to something as innocent as a baby monitor. They may be digital predators, identity thieves, or just plain old robbers looking for an opportunity to strike. Regardless of the reasons these individuals have, one thing is for sure - you don't want them to gain access to your device and be privy to the goings-on in your house.
The good news is having your monitor hacked is extremely unlikely, but it helps to be secure simply by knowing what to look for when it comes to baby monitor security.
How Hackers Can Gain Access to Your Monitor
There are a few ways shady people can gain access to your equipment. For analog ones, they can pair your receiver with the same frequency (usually 2.5Ghz) and gain access to your smart baby monitor. For the ones running on Wi-Fi, all they need to do is gain access to your router or your Wi-Fi signal, and they can get into your feed.
No matter how they get in, it all points to one thing: an unsecured network and device.
Unsecured networks and devices can mean many things: Unsecured passwords, unsecured baby devices, unsecured networks. So it's essential to be vigilant, and baby monitor security is just like making sure your front door is closed and locked.
Types of Baby Monitors
Nowadays, there are many baby monitors out in the market for you to choose from. And when it comes to choosing the right one, it will ultimately depend on your lifestyle, house, budget, etc.
Most baby monitors usually fall into these three categories: Analog, Digital, and Wi-Fi.
Analog Baby Monitors
These monitors use radio frequency to transmit video and sound from the monitor to the receiving device. This type is easy to set up, but it has a limited range and can pick up a lot of static.
Digital Baby Monitors
These monitors use an encrypted digital signal to transmit video and sound. It is more secure than analog ones, but the devices have to stay close to stay connected.
Wi-Fi Baby Monitors
Wi-Fi baby monitors use your internet connection to connect to your smartphone. It has an unlimited range, but it needs good security to ensure it doesn't fall prey to hackers.
Not All Baby Monitors are Built the Same: Security Features to Look For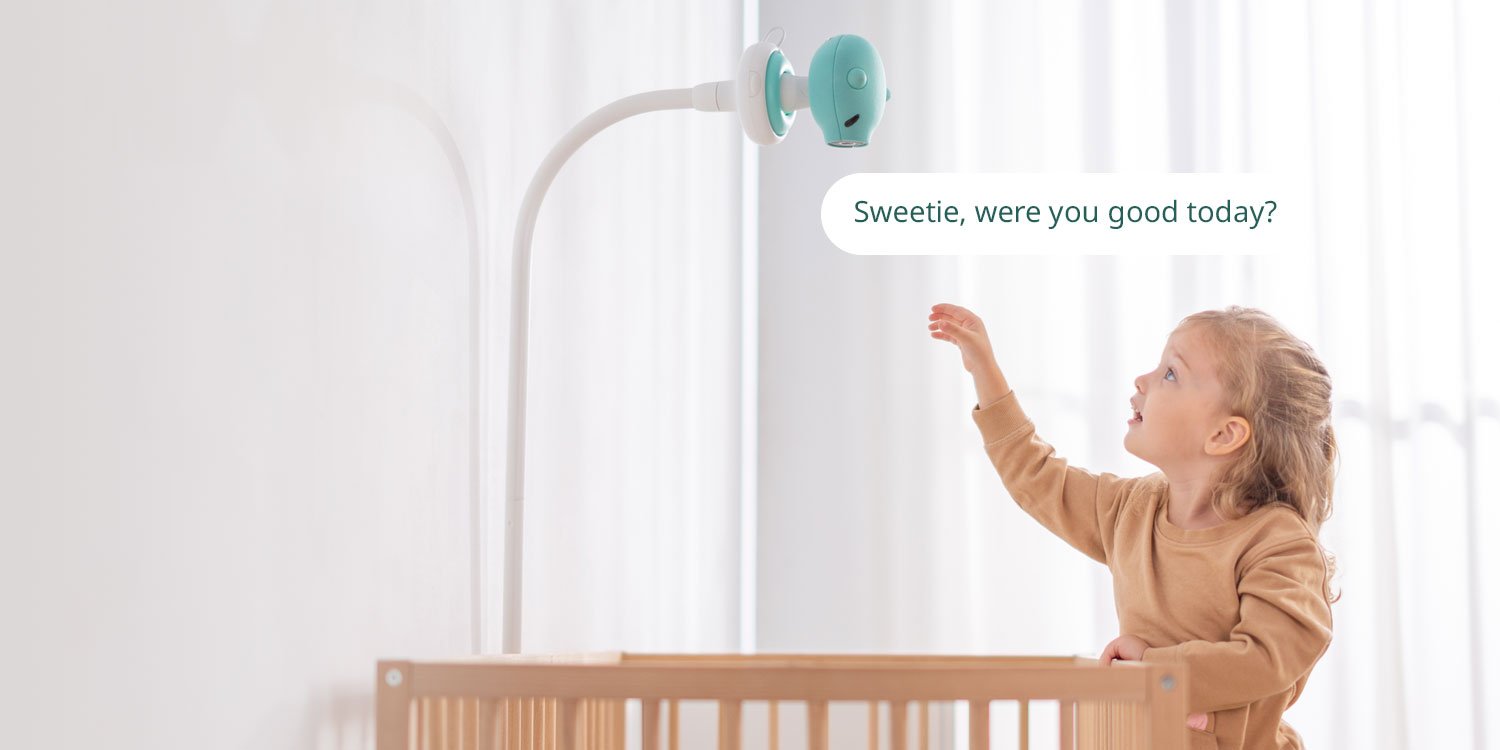 High-quality monitors, impressive sound, night vision, temperature monitors are all outstanding features to consider when choosing a baby monitor. However, on top of all these, you should also look for the security features that the device offers.
1. Built-in Cryptoprocessor
Crypto processors are specially designed processors that take care of cryptographic algorithms inside the hardware. The description is essentially tech talk saying that the device itself can encrypt the data (like voice, video) coming from the device as it travels back and forth between devices making it more secure.
Some baby monitors like the pixsee smart baby monitor even have AES-128 bank-level encryption. This is the level of encryption banks often use to protect their ATMs, so this feature is a very good one when looking at baby monitor security.
2. Has WPA/WPA2 or PSK (AES) Encryption
WPA/WPA2-PSK encryption is tech slang for how strong the encryption is in protecting the Wi-Fi network. When you see terminology like this, it usually refers to the password length needed to secure the Wi-Fi. Wi-Fi Protected Access (WPA) is the weakest and most vulnerable, and Advanced Encryption Standard (AES) is the strongest. AES is the US federal standard for encryption. Choose a smart baby monitor that can support at least a WPA2 standard.
3. Can run on 2.4 GHz and 5 GHz Frequency
When we talk about 2.4 GHz and 5 GHz, we talk about the bands where devices communicate. 2.4Ghz uses short waves, has a long range, can penetrate through most walls, and is used by many devices, Wi-Fi baby monitors included.
On the other hand, 5Ghz can support better video and sound, but it has a shorter range, and the connection is limited only to a small area. So, it could be a good option if you don't want your Wi-Fi signal detected outside your home, which makes it more susceptible to individuals who wish to gain access to your device.
4. Has Regular Updates
Unfortunately, cybercriminals are always looking for new ways to get into their potential victim's devices. If you choose to go with a Wi-Fi baby monitor, make sure your device manufacturer regularly issues updates. These updates are to keep your device software current—bonus points for devices that you can configure to download updates on their own automatically.
The Bottom Line
No matter what type of baby monitor you choose, it's highly recommended you look at its security features on top of its other excellent specifications simply because your baby's and your privacy are important.
If you're looking for a Wi-Fi baby monitor that has impressive features like AI, high-quality sound and video, and top-of-the-line security as well, a smart baby monitor like pixsee has these and more.

Click here to learn more about how the pixsee smart baby monitor can help give you more peace of mind.
Panel only seen by widget owner