From the time expecting parents see the first ultrasound on the screen in their doctor's office, to when their little bundle of joy is born, there is one burning question on their minds: when will their baby sleep through the night? It's true all babies are different and will eventually sleep through the night on their own, but when?
The truth is, it won't happen magically on its own. Sleep training is an essential part of ensuring that everyone gets the rest they need, routine sleep in important for Mom and Dad too! If you're looking for some help getting your baby to sleep at night, there's no need to hang your head yet.
We've created a list of the top sleep training books you need to check out today. Get ready to catch some extra zzz after you flip through these time-tested methods that actually work.
Healthy Sleep Habits, Happy Child
Why we love it: Helpful advice not just for the first year, but all ages. Can be very helpful if you have more than one child in the house.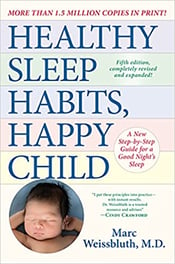 The first book on our list came highly recommended, and was written by Dr. Marc Weissbluth about how to sleep train your child. If that name doesn't mean much to you, it should, because he's one of the best and leading pediatricians in the country.
He's done tremendous research throughout his career to help parents solve sleep problems that constantly plague children from the time they're born until their teen years. In this helpful book, he outlines guided sleep training techniques that will help you work with your child's natural sleep cycles.
The book outlines different sleep problems children have; it also helps parents prevent and treat them if they occur. Some of these issues include:
Wetting the bed
Crybaby syndrome
You don't have to worry about forcing your children to do something they don't want to do because his recommended techniques work with your child's natural internal clock. It also outlines steps for children that never seem like they want to take a nap.
Get ready to take naptime and bedtime back with this must-read how-to guide for sleep-deprived parents.
12 Hours Sleep by 12 Weeks Old
Why we love it: Brilliant advice on pairing sleep and feeding schedules which is especially helpful for caring for twins and multiples.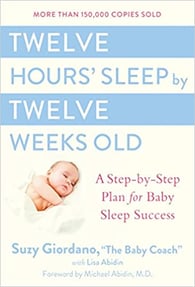 If you have twins, you know that they rarely do things simultaneously. It seems when one is hungry, the other needs their diaper changed.
Or when one is sleeping, the other decides they're going to wake up and start developing a vocabulary. In the beginning, it seems like a cute coincidence until you find yourself begging and pleading for just a moment of relaxation.
In this guide, Suzy Giordano, a mother of five who knows what it's like not getting much sleep at night, has solved the problem with her limited-crying technique.
Her system is founded on getting children to sleep 12 hours at night and only 3 hours daily. It doesn't matter how many children you have triplets, twins, or a single child, Giordano is the 'baby guru,' and her methods work.
If you're still on the fence, check the book out and let us know what you think after you get your eight hours each night.
The No-Cry Sleep Solution
Why we love it: Offers not-so-common suggestions for developing a sleep routine that fits perfectly with your unique household and baby.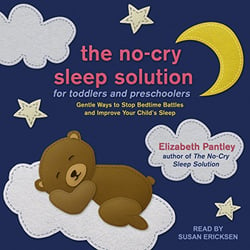 When it comes to sleep training tips, it's not uncommon for parents to think there are only 2 options. The first is to deal with being up at various times throughout the night and day with little sleep, and the second is choosing the cry it out method.
However, when you read this book, you'll quickly find another option offered by author Elizabeth Pantley. She addresses common sleep issues such as refusals to go to bed, night-waking and early-rising, nightmares, and special circumstances such as getting twins to sleep.
If you didn't know this already, when you have issues during naptime, it could lead to problems when it's time for your children to go to bed. You'll identify some roadblocks in the journey of peaceful sleeping that you didn't even know existed!
You'll learn how to create a plan that works specifically for the needs of your house. In this magical guide, you're going to find solutions that put both you and your baby at ease without shedding a single tear.
Becoming Babywise
Why we love it: The book goes beyond just sleep and helps create an action plan for synchronizing sleep, wake, and feeding schedules for total harmony.
We all want to be hip and wise to the needs of our babies, but the truth is some things puzzle us as parents. Two people wrote this book, one being Dr. Robert Bucknam and the other Gary Ezzo.
The book focuses on synchronizing your child's sleep cycle with daily feedings. The authors show parents that through stability and order, you can use them to your advantage to help ease your child into a better sleep cycle.
Don't worry; the book even addresses when to start sleep training. In Babywise, you'll get the information you need no matter your baby's age.
The Happiest Baby on the Block
Why we love it: This book takes a deep dive into the sleep of newborns and is especially helpful for new parents who are feeling a bit overwhelmed.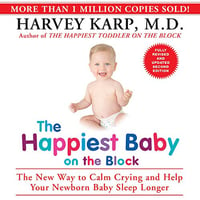 This book helps parents easily understand how to soothe a colicky baby and get them to sleep when they don't want to. Not only will you be able to get your little one to sleep sooner, but using this guided technique, your baby will hopefully sleep longer.
Dr. Harvey Karp details the 5 S's to help the baby get to sleep, including swinging and shushing. He also explains his revolutionary concepts such as The Fourth Trimester, the Cuddle Cure, and The Calming Reflex.
Be careful; these techniques work so well, you might end up putting yourself to bed at night!
Sleep Training Books 101
There are tons of sleep training books for parents who need to get rest to be the best parents they can be. From synchronizing sleep with feedings to different bedtime routines to experiment with, there's something for every parent.
While sleep training can feel a bit overwhelming at times, you don't have to do it alone! A smart baby monitor like pixsee, can help you navigate sleep times with ease.
As part of a healthy sleep routine, pixsee can play baby's favorite lullabies, white noise, or even a pre-recorded story you've read aloud for them. Building these kinds of sleep associations helps baby recognize the difference between bedtime and playtime.
Additionally, innovative features such as a cry decoder, covered face detection, humidity, and temperature notifications in addition to crystal clear video with night vision you'll sleep easier knowing your baby is under pixsee's watchful eye.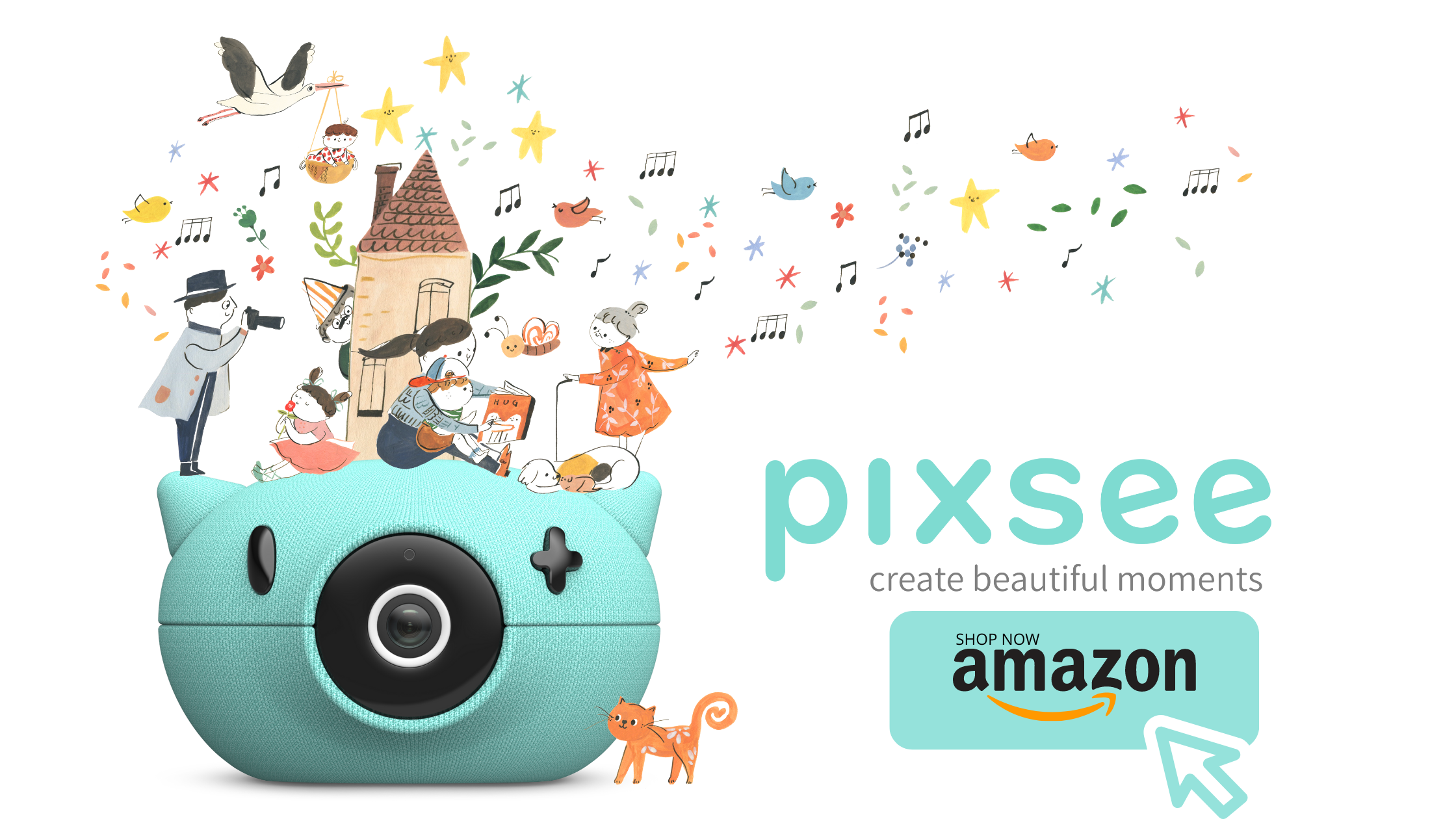 Panel only seen by widget owner